In this article we will discuss how to extend your Server C drive, in case you don't have much space.
Most of Dedicated Servers comes with most of free space is assigned to D drive, and that make it difficult to extend C drive; because the end sector of C drive is the beginning of D drive.
Therefore, we need to Delete D drive in order to extend C, then re-create D drive again.
It's very important to Back up all your Data from D drive before proceeding with extending C drive.
If your Server has Plesk Image, then you need to enable (Show hidden files), from File Explorer -> View -> Options.
From Folder Options window -> select View tab -> then select Show hidden files, folders, and drives
Right-Click on Windows Start menu and select Disk Management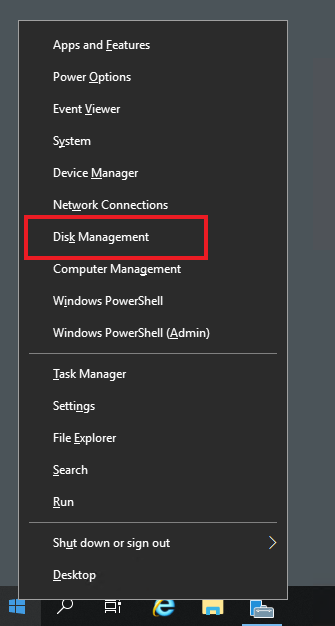 Our Server here has RAID 1, so working with 1 Disk will affect the other Disk.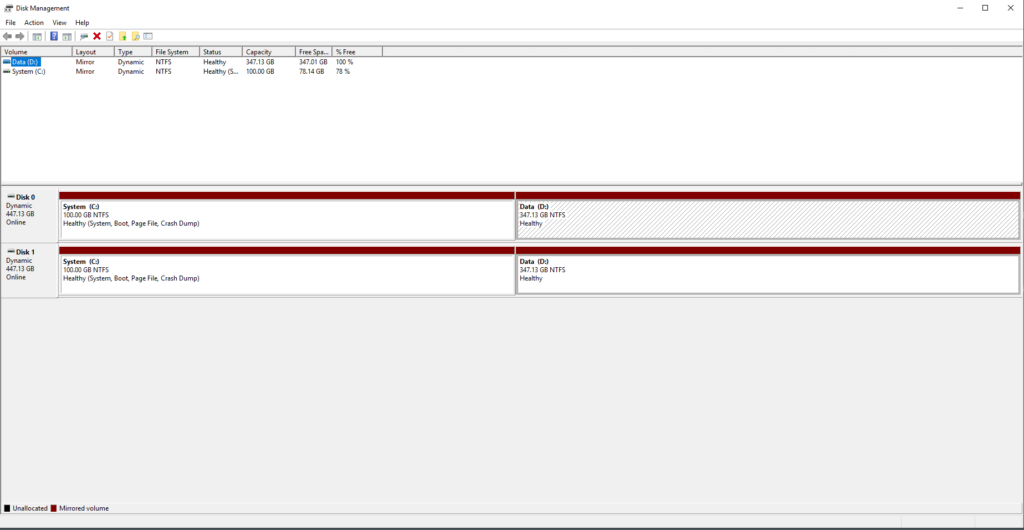 Remove mirror for both drives C and D
Right-click on drive D -> remove mirror from disk 1, then right-click again on drive D -> delete / remove volume
Right-click on drive C -> remove mirror from disk 1
At the end, you will have only partition C on Disk 0, and Disk 1 will look like 1 disk.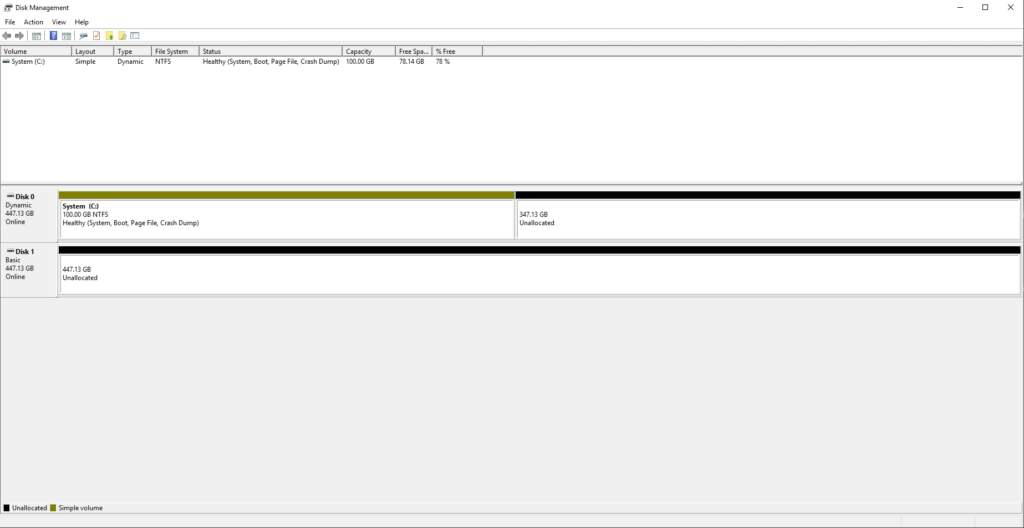 Right-click on partition C -> Extend Volume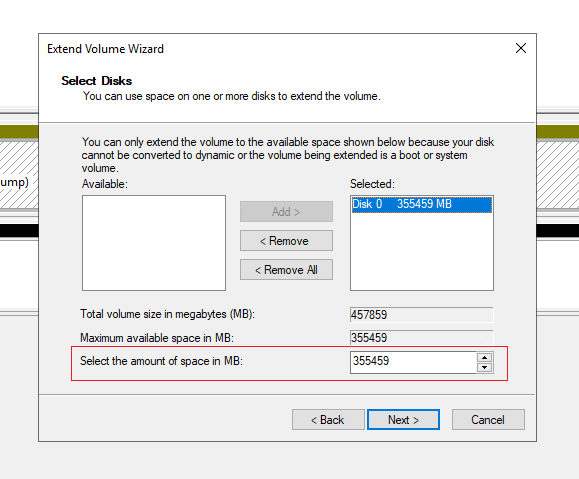 Provide the amount of space to be extended for C Drive (Value is in MB)
In our example we will add another 100GB (100000 MB), so total for our C drive will be 200GB.
After extend C drive, we need to create D drive. Right-click on Unallocated space, and select New Simple Volume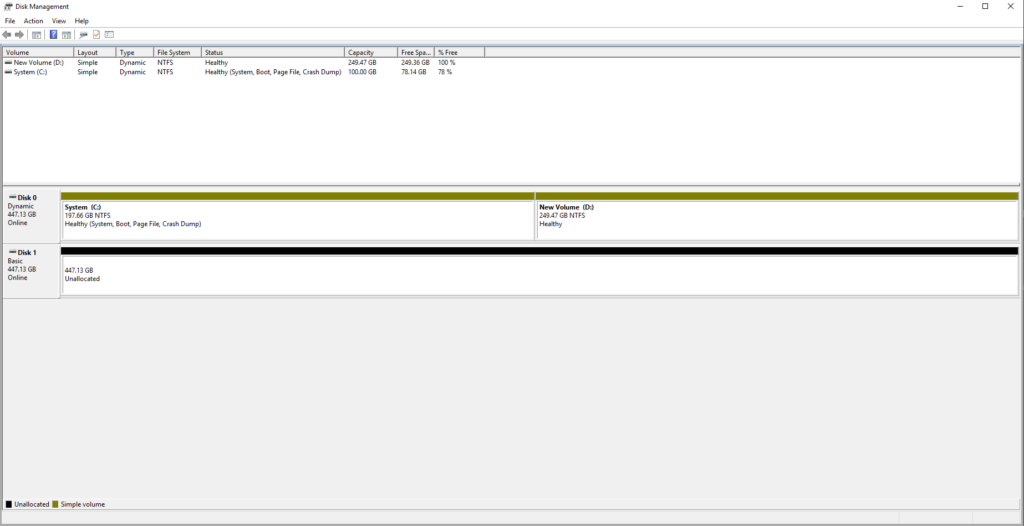 Now we need to add both drives to RAID mirror, right-click on each drive, and select Add Mirror (Rebuilding Server RAID), then select Disk 1
After Resynching process is done, everything is done, and we are good to go.